Well...its been almost 3 months since I made Houston my new home. I have to admit when I first moved here... my spirit felt crushed! Coming from the East Coast... Houston seems more like Dubai with lots of flat spaces and not much greenery. In fact Dubai is prettier because they have made some effort into beautifying their city. But Houston is a city that grows on you.
First order of business is trying to find a hair stylist. Now if you remember I had similar struggles in Vietnam till I finally found Cindy. I imagine this will be an eternal struggle no matter where I go. So I can tell you first where not to go.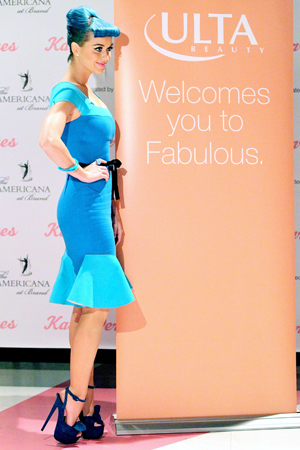 So don't get fooled by the celebrity endorsements. Yes you can buy all kinds of products there.... yes they have a little salon at the back of the store (should have been my first red flag) but their stylists there have no idea what they are doing. So I went in to get my roots done... (yes I am vain and getting old... two terrible combinations) and the lady nodded profusely like she understood completely what I wanted. Next thing I knew... my colour went from a mouse brown to a dark brown. I started to look kind of like Morticia Adams from the Adams Family
When I asked her to blowdry my hair... I felt lucky to get out of there with my hair still intact on my head. I personally suspect the lady was trying to make a new wig for herself and was using unsuspecting clients for their hair in order to get it done. I gingerly asked her if I could get someone else to do the blowdry... at which she snapped at me and told me to sit still... my hair is just crazy and behaving badly and that's why she was having a hard time
Relieved to get out of there in one piece I of course vowed to NEVER go back there and would strongly advise all my friends who are looking for a decent place to do your hair... ULTA is not the place to do that... no matter what anyone says
Next advice I got was to go to the Paul Mitchell's school. Now I have used Paul Mitchell's products. I think some of them are fantastic. So the idea of going to the school seemed like a good one. Yes they are students... and theoretically if one is working with the students who are about to graduate it should be a safe bet...? right? WRONG!!!! So If I thought I looked like Morticia before... this hopeful young thing took me from dark brown and notched it all the way up to a black!!! Again... I explained I wanted roots.. but I guess that doesn't mean enough money for them... so they just went ahead and coloured my whole head!!!!!!!!
So .. my lovely friends.. if you are a perfectionist as far as your hair is concerned... and you are in Houston... I would advise against the Paul Mitchells school. But ... just when I was running out of hope that I would ever have a decent haircut again unless I went to Pakistan or back to Vietnam... I had a Eureka moment and pulled up reviews of salons on Yelp! and THAT is where I discovered a hair salon that is now the only place I would go to if I need a haircut or a colour done.
First of all the interiors are fantastic... which gave me a sense of relief as I figure... ok...so these guys do have some idea of style! Then I was introduced to Danny. I have a feeling that pretty much anyone they will introduce you to will probably know what they are doing... but I LOVED how Danny was patient through all my nervous questions... which is understandable considering my Houston experiences thus far. Finally got my colour back to almost where I wanted it to be... and he gave me a great cut too!!! So.. have finally found my
salon
of choice !! Word of warning: they are very expensive... so this would probably be a place I would visit once every six months... can't afford to do this every month for sure
That done... next step is to find cool things to do and places to eat at... That should be the fun part... have discovered a few places that are fast becoming my go to fav places... but will divulge those in my next post! If you know of a place or something I must check out in Houston... please feel free to comment or write me at ayeshahalam@yahoo.com.