I have been meaning to come back to my blog for a while...but everytime I think about what I want to write... life gets in the way and here I am ... August 2016 and half the year is over already. Life is trundling along as it does, but you are not here to read about that. What new interesting stuff have I done in Houston? Ah, I wish I could say I lead an exciting life... I don't... its pretty banal actually... but we do find time to have fun every now and then. One of my noteworthy excursions was to a wolf sanctuary ... apparently the only one of its kind in Texas. Its pretty amazing how these people rescue these animals and look after them. Some of the wolf dogs are a little socialized too, and one even gets the chance to pet them. I am an avid animal lover so this was a treat for me. If you are looking to experience something different, then you definitely want to check out
Saint Francis Wolf Sanctuary
. Everyone there is doing an awesome job, call them.. book a tour. They don't charge anything per se but they have a suggested donation. Its worth supporting such a wonderful cause. This is one of last havens for these wolves.
I think those of you who have been following my work know that I have leanings toward standup comedy.
Maz Jobrani
still remains a firm favourite, but we were treated to
Jeff Dunham
coming in to Austin for a show. Now Austin is a mere 2 hours something away from us... and it was worth the drive up to see him perform. And he did not disappoint! I almost gave myself an asthma attack laughing so hard. I love that as Texans, (Yes I am starting to consider myself a Texan now) we get the opportunity to see many of the artists I love perform. Houston... Texas is quite the hub as I am discovering!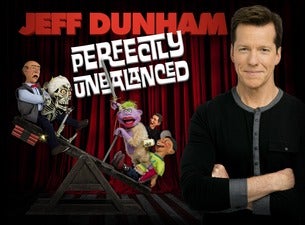 I love the outdoors. And this year in the summer, we went to visit my brother again in South Carolina. He is quite the outdoor buff and though we didn't really get a chance to do too much together, I did have my youngest with me and we decided to try zip lining for the first time. Now, don't get me wrong, as much as I have a penchant for putting myself in the line of death and destruction, this has been on my bucket list for a while... but yes... I was scared. Shitless if I am to be honest. But zip line we did... and the first step was the hardest... which was climbing up 100 ft of stairs..one would think an elevator could be invested in... but I dragged my sad body up to the top.. and by the time I finally arrived... panting and heaving... my youngest was already soaring off ahead of me... oblivious to the near death experience I was about to have. When you are up there... oh so high... for a second... one thinks about allowing total humiliation and turning tail and running back down the stairs... but the image of my daughter Aly's smug face in my mind... kept me going on. I will do this... and at the first lift off... I swear I physically felt my heart try to jump out through my mouth. But once the first few seconds of fear are conquered... and you relax... I have to admit.. it is fun!!! But be careful where you go to zip line. You want to check their records to make sure they are regularly doing safety checks. Just as a precaution!
If you are feeling so inclined and are in the Carolinas... there are other spaces out there but I like to write about what I know... check out the
US National Whitewater Center
. Apparently the Olympic team used to train there but not any longer. They have rock climbing, kayaking, hiking, zip lining... prepare to be exhausted
We went kayaking as well. Clearly I had a strange notion I had the same amount of energy as my 18 year old... which much to her amusement I discovered I didn't. So after kayaking I called it a day. She however did do some rock climbing. Humph.. whatever.
After all this excitement, its only fitting that one should take a breather and we tried. Then my elder daughter Rachel came to visit, and since its summer in Texas... translation... BLOODY HOT... water sports seemed to be the logical activity to pursue. So we found a place to go water boarding... not too far out from Houston... The place for that is
Hangar 9
. People are awesome there.. there are picnic tables for those of you who don't want to venture into the water... just bring your food and plenty of water...and remember to take your trash back with you or dispose of it properly
Another wonderful summer activity is a visit to some of the beautiful water holes. My personal favourite so far is
Jacob's Well
. The water is ICE cold and clean and clear absolutely beautiful. You do need to make reservations online before heading out... so make sure you do so. Be careful jumping in, as there have been a few fatalities there due to carelessness...so be warned
The picture above is very serene but in the summer...there are quite a few visitors... but its a fun place to be at.. alcoholic beverages are NOT allowed here. Well aside from our own shenanigans, work and a summer full of visiting friends kept me very busy but I hope I have made up for my absence with a lot of info on fun stuff to do in Houston. Hasta La Vista!!